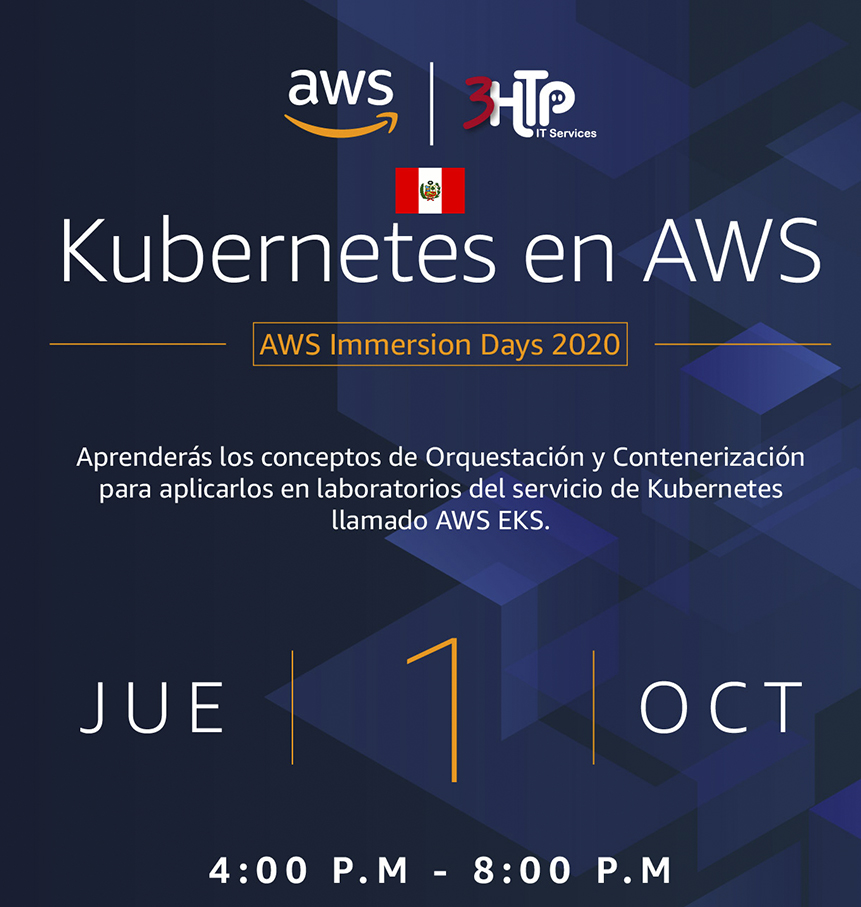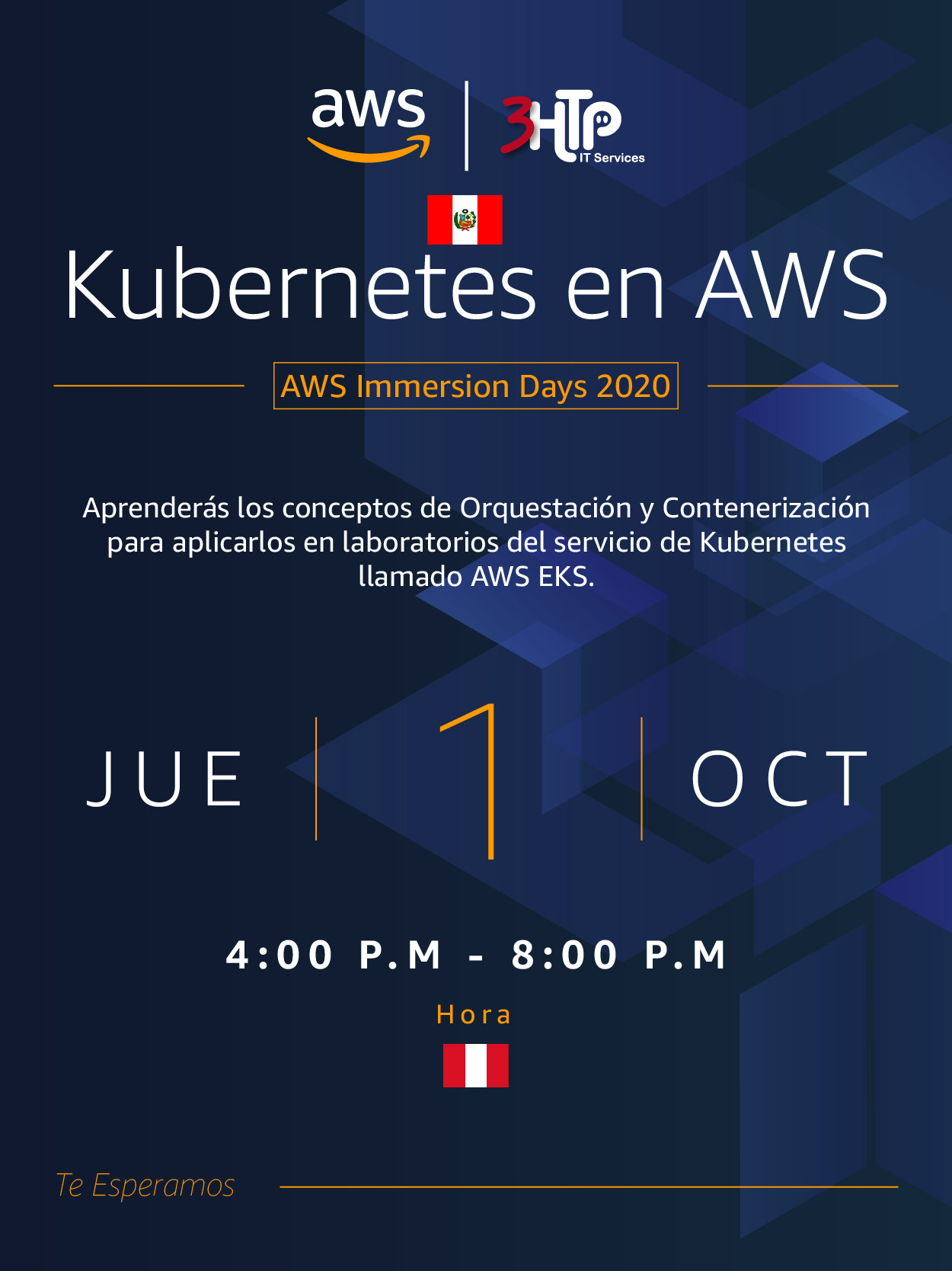 AWS IMMERSION DAYS is a free workshop lasting approximately 4 hours guided by 3HTP professionals certified as AWS architects
AWS Immersion Days allows AWS Business Associates with the Consulting Advanced and Premier categories to deliver workshops to clients with content and tools developed by AWS solution architects. These workshops include presentations, hands-on labs, and other customized assets that help customers understand AWS's value offering.
DO YOU WANT TO HAVE
YOUR IMMERSION DAY

?
IMMERSION DAY CONTENIDO
KUBERNETES EN AWS
Learn the concepts of containerization and orchestration and interact with AWS EKS service guided hands-on workshops.
RESULTS

IMMERSION DAY

This edition of IMMERSION DAY of KUBERNETES was made for clients in Peru.
SATISFACTION
100% of the participants were satisfied or very satisfied with the IMMERSION DAY.
CONTENT
100% of the participants were satisfied or very satisfied with the quality of the content
INSTRUCTORS
100% of the participants were satisfied or very satisfied with the work of the instructors
TEAM
3HTP

IMMERSION DAY

Meet the members of the 3HTP team of instructors who teach the KUBERNETES IMMERSION DAY
Nicolas Rodríguez
3HTP
AWS Architect
Katty Jaramillo
3HTP
Cloud Architect
Daniel Muñoz
3HTP
AWS Architect
Jonathan Galán
3HTP
AWS Architect
Luis Ramírez
3HTP
AWS Architect