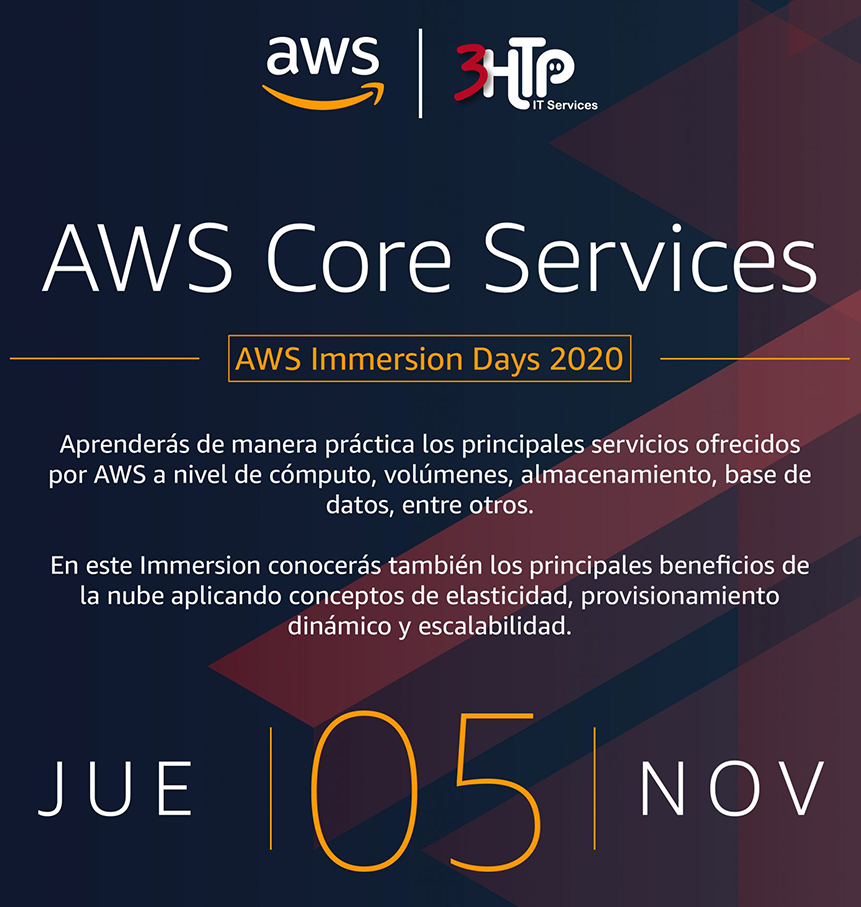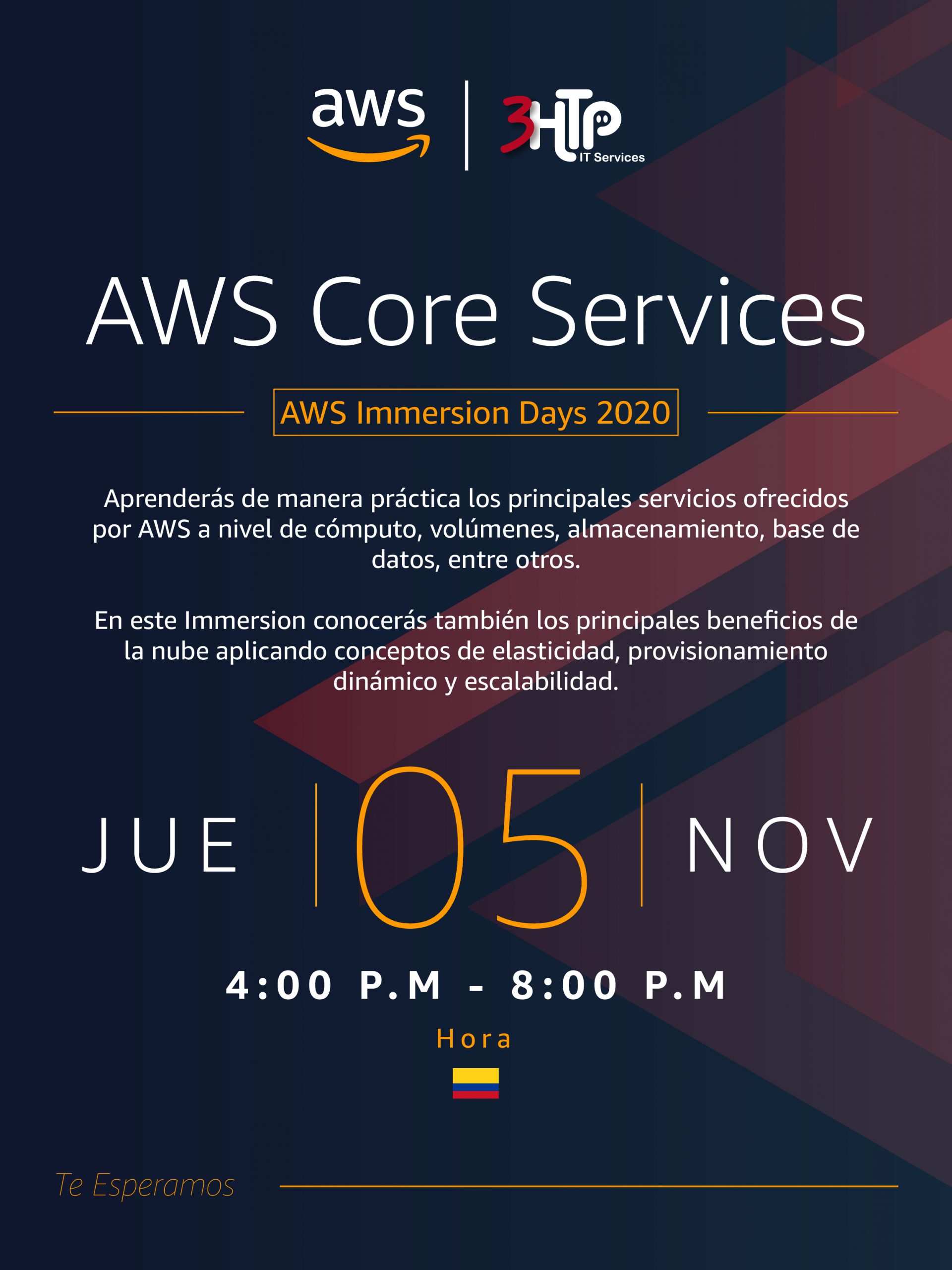 AWS IMMERSION DAYS is a free workshop lasting approximately 4 hours guided by 3HTP professionals certified as AWS architects
AWS Immersion Days allows AWS Business Associates with the Consulting Advanced and Premier categories to deliver workshops to clients with content and tools developed by AWS solution architects. These workshops include presentations, hands-on labs, and other customized assets that help customers understand AWS's value offering.
DO YOU WANT TO HAVE
YOUR IMMERSION DAY

?
AWS IMMERSION DAY CONTENT
CORE SERVICES
This IMMERSION DAY offers an overview of the advantages of Cloud Computing and the possibilities offered by Amazon Web Services through its different services.
A high-level introduction to the AWS cloud. This topic covers
AWS benefits
Pricing philosophy
Global infrastructure
EC2 instances
Virtual Private Cloud (VPC) overview
and more…
Overview of AWS Documentation, Blogs, Quickstarts, and Solutions.
This content covers
EC2
RDS
S3
Elastic Load Balancer (ELB)
Auto Scaling Group
TEAM
3HTP

IMMERSION DAY

Meet the members of the 3HTP team of instructors who teach IMMERSION DAY.
Nicolas Rodríguez
3HTP
AWS Architect
Katty Jaramillo
3HTP
Cloud Architect
Daniel Muñoz
3HTP
AWS Architect
Alain Díaz
3HTP
AWS Architect